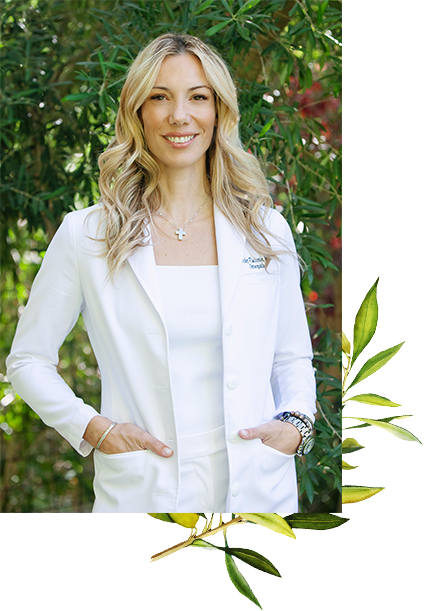 VICKY VLACHONIS
founder and ceo
Vicky Vlachonis (MSc Ost) has dedicated her life to the pursuit of holistic human vitality. Born to health-conscious parents in Athens, Greece, she was raised to understand the crucial link between mind, body and soul. Vicky has since traveled the globe, working alongside renowned doctors, and honing her craft at the world's top clinics. For more than two decades she has been committed to integrative wellness, instilling in her clients the importance of listening closely to their body. Understanding that food is essential for managing and transforming body pain, Vicky is passionate about the preventative and restorative features of naturally-sourced polyphenols. Saint Supply is the culmination of her vision to deliver a science-backed and fully-tested olive oil with polyphenolic health properties. Vicky is a health and wellness event speaker, an ambassador to the UCLA Division of Digestive Diseases, and the author of The Body Doesn't Lie (HarperCollins, 2014).
"I want everyone to feel empowered to make decisions about what they're putting into their body, so they can live happily to one hundred and beyond, like my ancestors."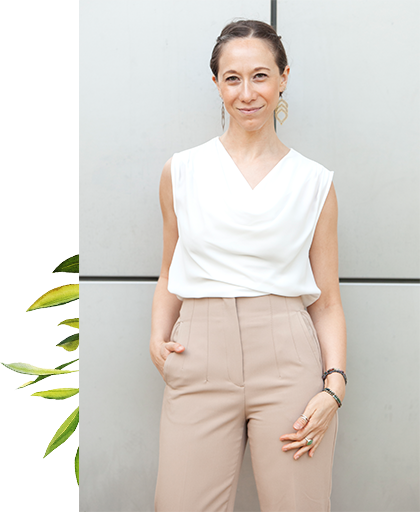 NANCEE JAFFE
lead dietitian
Nancee Jaffe, M.S., R.D.N. is the lead dietitian for the UCLA Vatche and Tamar Manoukian Division of Digestive Diseases. Nancee is excited to bring a new understanding of the consumption of olive oil to the U.S, one that goes beyond sensory characteristics and conventional kitchen use. She encourages consumers to experience the health benefits of polyphenols in olive oil, recommending the superior quality of Saint Supply as the best way to start.
"I think we're going to find that polyphenols, such as those found in the Living Elixir, will play a major role in managing many types of inflammation."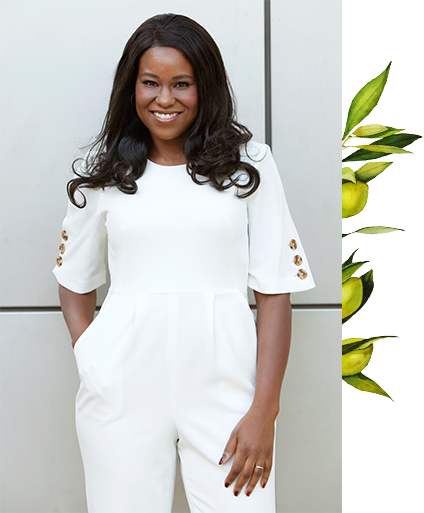 DR. FOLA MAY
scientific advisor
Dr. Fola May is an Assistant Professor of Medicine, gastroenterologist, clinical researcher, and quality director at the University of California Los Angeles (UCLA). She conducts research in preventive health, health care disparities, cancer prevention, and international systems of health care delivery.
"I am a strong believer in the healing properties of natural products and promote the Living Elixir for several health benefits, including cardiovascular health, anti-inflammation, immune function, digestion, cognition, and skin care. Use of polyphenols and antioxidants is supported by science and human studies that demonstrate the health benefits of high-quality olive oils like our Living Elixir."